»

Skirental Söll - Skicenter Stoll
»

Your number one for winter sports in Söll!
Top equipment only from leading manufacturers
Free cancellation
Online Check-In - less waiting time in the shop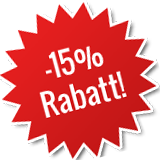 »

Skicenter Stoll - Skirental Söll

The Skicenter Stoll is extremely diverse and innovative with its enormous selection and excellent ideas and concepts attracting sports fans from near and far. Approx. 3,000 pairs of skis from renowned manufacturers are available for hire, divided into different price and quality categories and with a 15% online discount. The skis are adjusted by a service technician and then head out onto the freshly prepared pistes.